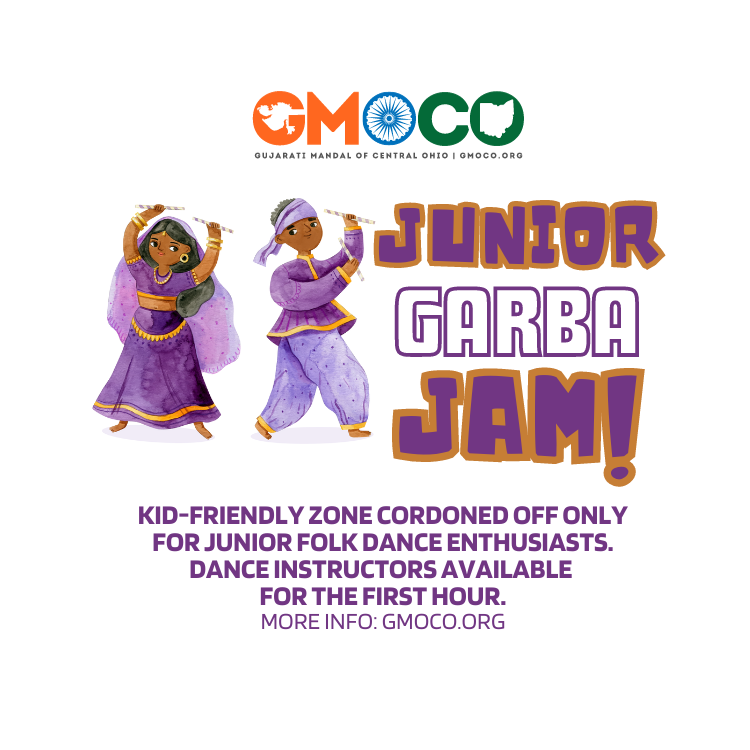 Introducing Junior Garba Jam: Where Kids Rule the Garba Floor! 
Hey there, little Kanudas and Gopis! We've got something super special for you at this year's GMOCO Garba & Dandiya event - it's the all-new Junior Garba Jam!
Tired of watching the grown-ups twirl and whirl while you sit on the sidelines? Well, not anymore! We've created a magical space just for you, where you can dance, play, and have a blast without getting lost in the grown-up maze.  
Here's the scoop:
Kid-Friendly Zone: We've cordoned off a fantastic area just for our junior folk dance enthusiasts. No grown-up worries here!
Fun with Friends: Come along with your pals for a Garba & Dandiya session like no other. 
Special Instructors: For the first hour, our awesome instructors will be there to teach you all the coolest Garba & Dandiya moves. Get ready to groove like a pro!
Tons of Space: We've got plenty of room for you to dance and play to your heart's content.
So, grab your traditional outfits and bring your dandiya sticks for a day of dance, laughter, and memories that will last a lifetime. It's the first-ever Junior Garba Jam, and it's going to be epic! 
See you on the dance floor, little superstars!
---
Have questions?
Get in touch with us at any time.