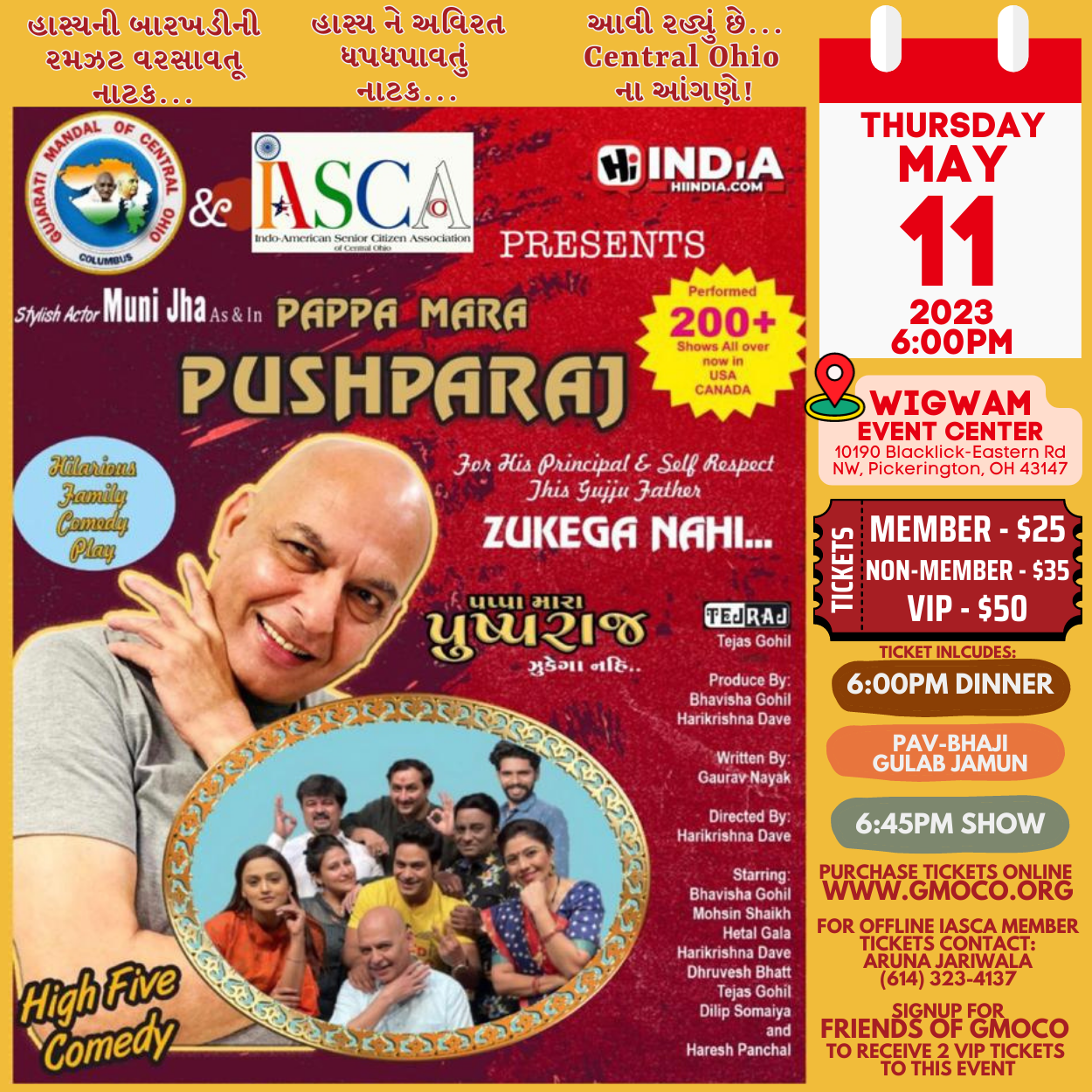 Gujarati Natak – PAPPA MARA PUSHPARAJ
Dear GMOCO Family,

GMOCO in partnership with IASCA (Indo-American Senior Citizen Association) is bringing an engaging family drama to Central Ohio. We are excited to invite you all to join us for this entertaining event. This Gujarati Natak is a perfect opportunity for friends and families to come together and enjoy an evening full of laughter, emotions, and humor. The collaboration between our two organizations has enabled us to bring a unique experience to Columbus that you won't want to miss!

Tickets are now available for PAPPA MARA PUSHPARAJ on Thursday, May 11. A delicious meal will be served before the drama. GMOCO & IASCA teams are working tirelessly to create an unforgettable event for you all.

We look forward to seeing you all there!
GREAT REVIEWS, TICKETS SELLING FAST!
For offline IASCA member tickets contact Aruna Jariwala at (614) 323-4137

---
Gujarati Natak – PAPPA MARA PUSHPARAJ